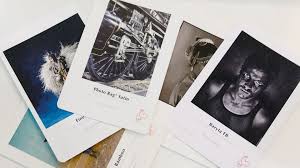 We often have artists and photographers discussing paper choices and what papers are available to use for fine art giclée printing.  When working with paper, one needs to consider quality, the coating on the paper and the construction of the paper.   Each paper type will give your prints a different look, and although it is a very personal choice as to which paper is best for you, you also need to think about where the print is going and who you are selling it to.  So which paper should you choose?  Read on to find out more….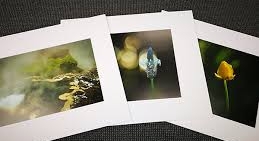 Fine Art Print Papers
Print Art offers 2 different grades of art paper:
Decor Quality paper – there are acid free and lignin free wood pulp and cotton blend substrates which would be good for prints that are sold at markets or where the lifetime of the paper is not that important to you.
Our papers in this category are:  Soft White Etching paper and 600MT
Archival Cotton Rag – these are fine art paper made using cotton linters or cotton from used cloth rags (hence the term cotton rag) as the primary construction materials. This type of paper would be good for gallery prints or limited edition prints where the paper is considered to last up to 100 years.
The papers we have in this category are: Optica One, Elegance Velvet, Hahnemuhle German Etching and Aurora Art papers.
No matter which paper you choose, all our printing is done with the same archival pigments so they will appear very similar. It's the quality of the coating that will affect the appearance of the print.
We have a great article on our blog, which, although written back in 2015, is relevant to those interested in choices.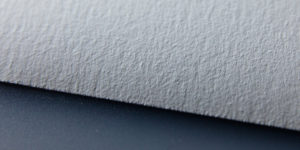 The Grandaddy of Art Paper
Hahnemühle FineArt, Inc., a German paper manufacturer, is a significant producer of high quality coated paper for inkjet printing, artist's paper for traditional painting and printing techniques, and filter paper for industry and research.  The company traces its origins to the construction of a paper mill in 1584.
Hahnemühle is the inventor of Fine Art InkJet Paper with a special ink-receiving layer surface treatment suitable for today's inkjet printers. This is particularly suitable for high-quality photography, computer art and artwork reproductions.
Today, the firm produces paper for painters, graphic artists, illustrators, bookbinders, photographers and printmakers. The paper factory is especially known for its high quality artist papers for painting and printmaking.