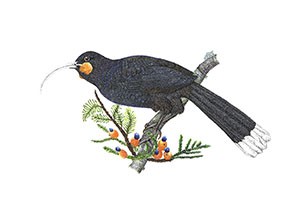 I've been involved in printing for a long time so the concept of creating an image from dots is not new to me… but when those dots are created individually by hand, one at a time… that's a whole new ballgame.  I recently had the enormous pleasure of working with Kristin Ivill who is an artist that creates the most exquisite images using the traditional pointillist style. Kristin brought in five of her recent works for reproduction in our are copy studio.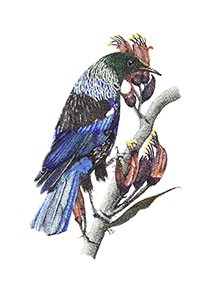 After digitising the images and doing the colour matching to the originals, I did a soft proof matching to the final output substrate in preparing the files for print on our Epson Stylus 7900. Kristin chose Breathing Color Optica One for it's ability to handle both the detail and subtle colours of her beautiful images and for it's fine cotton feel. The final prints looked stunning and will be part of  a limited edition set.
It brings a whole new meaning to the work painstaking and that's exactly what she does, painstakingly dots away with a fine tipped pen to create the delicate plumage and colourings of New Zealand's birds. When I asked Kristin what it's like dotting away for hours she replied that she enters a trance-like state while working. I can relate to that as I do the same when I'm in the country side taking landscape photographs.
Personally, I can't wait to see more of Kristin's work.
All drawings are © Kristin Ivill and may not be reproduced without permission.
/wp-content/uploads/2018/03/PrintArt-Header-1600x340.png
0
0
Print Art
/wp-content/uploads/2018/03/PrintArt-Header-1600x340.png
Print Art
2015-04-01 15:14:52
2018-03-31 16:27:55
Joining the Dots